2017 class schedule and registration

CLASSES HAVE NOW WRAPPED UP FOR THE 2017 SEASON. WE HAD A GREAT SEASON AND THANK EVERYONE WHO ATTENDED!
THE 2018 CLASS SCHEDULE WILL BE POSTED BY JUNE 2018.
(contact us if you have a private class request and we will work with you to make it happen!)
Intro to SUP and SUP Yoga lessons are now available at both Alice Lake Provincial Park, at Centre Beach and Cultus Lake Provincial Park at Entrance Bay. All participants will need to pre-register online or in person at one of the paddle sport rental huts.
SUP Yoga
Yoga on a standup paddleboard! Experience one of the most inspiring ways to spend time on the water. This 75 minute class will prepare you to perform sequences of poses on the water while enjoying the beauty of the water and mountains. All skill levels are welcome!
Cost: $25/class. Includes rentals.
Registration: link is available below – after each park schedule.
*Classes are weather dependent and may be cancelled if poor weather conditions exist.
*Pre-registration is strongly recommended
* Please arrive 15 mins before start of class to sign waivers.
*Those 12 or under must be accompanied by an adult, anyone under 18 needs a parent/guardian to sign the waiver
Intro to SUP
An introduction to Stand up paddling designed for those with little to no experience. This 2 hour course will teach you the basics of of stand up paddling, including: safe operation and efficient handling techniques. Build your confidence on the water!
Cost: $50 per person/per class
Registration: In person only at the rental hut located at Centre beach, Alice Lake. Please arrive at least 30 mins prior to each class. Classes are offered on a First come first served basis.
*Classes are weather dependent and may be cancelled if poor weather conditions exist.

SCHEDULE
Alice Lake – Class Schedule
| | | | | | | | |
| --- | --- | --- | --- | --- | --- | --- | --- |
| | Monday | Tuesday | Wed | Thursday | Friday | Saturday | Sunday |
| SUP Yoga | | 6-7:15pm | | | | 830-945am | |
| Intro to SUP | | | | | 6-8pm | | 8-10am |
*Classes start Saturday July 1, 2017 and end Sept 2, 2017.
2018 schedule – COMING SOON
ALICE LAKE SUP YOGA – COMING SOON
*Lessons run from Alice Lake Centre Beach, meet at the rental hut
* Visit SUP Yoga Squamish on Facebook for cancellation notices. Notice will be posted by 7:00 pm Friday (for Sat am class) and 4:00 pm Tuesday (for Tues pm class)
Brought to you at Alice Lake By: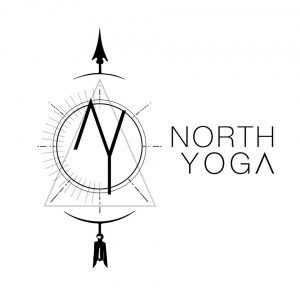 Cultus Lake Class Schedule
| | | | | | | | |
| --- | --- | --- | --- | --- | --- | --- | --- |
| | Monday | Tuesday | Wed | Thursday | Friday | Saturday | Sunday |
| SUP Yoga | | | 7-815pm | | 9-1015am | | |
| | | | | | | | |
*Classes start on July 5, 2017 and end Sept 8, 2017.
2018 schedule – COMING SOON
CULTUS LAKE SUP YOGA – COMING SOON
*Lessons run from Entrance Bay, meet at the rental hut
Brought to you at Cultus Lake by: