Skagit Valley Reservations Available in 2017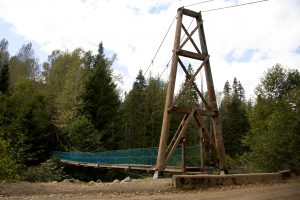 The Skagit Valley was carved by retreating glaciers and is characterized by excellent outdoor recreation opportunities in a rustic, wilderness-like setting. Visitors frequent the area to hike along the over 50 km of trails, or to river fish, camp, and picnics.
Ross Lake campground within Skagit Valley Provincial Park will offer reservations for the first time in 2017. Reservations will be available for a small selection of sites from May 19 – September 3, 2017. BC Parks' visitors will be able to view this new inventory on the Discover Camping website beginning on December 14, 2016. Book at Discover Camping up to 4 months in advance of your visit.